FlexScan3D Software for 3D Scanners
3D scanning software that powers Polyga's 3D scanners
enabling fast data capture and advanced post-processing and analysis capabilities.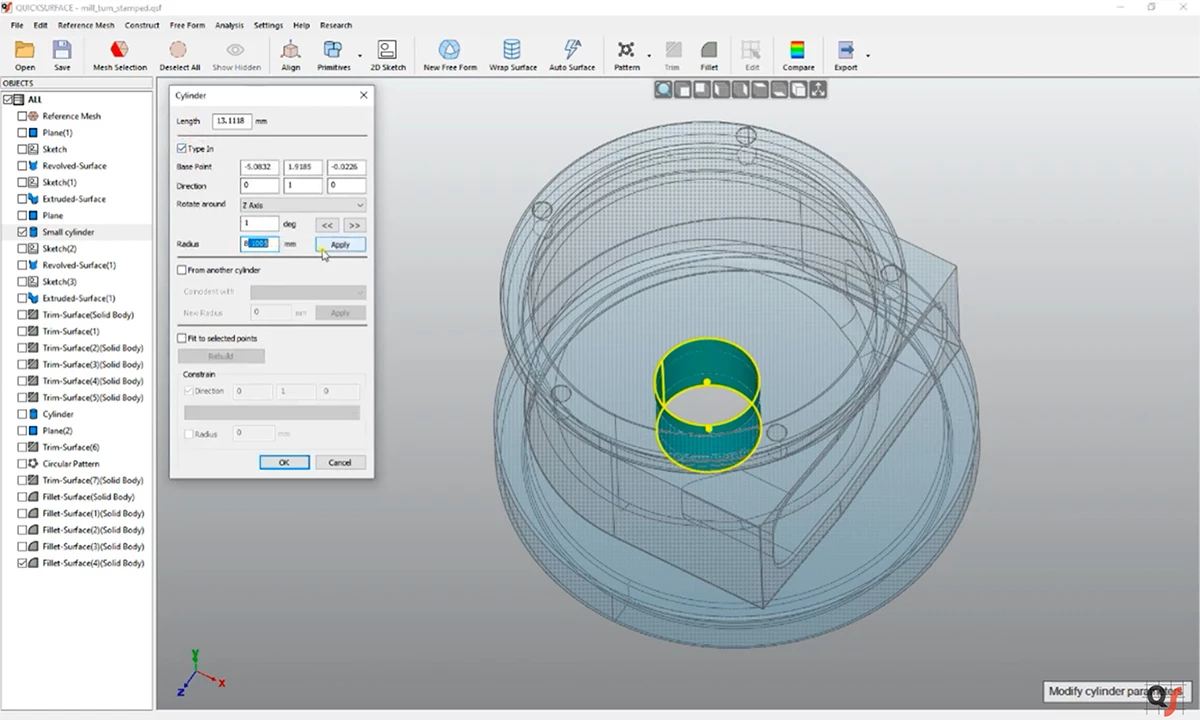 Flexibility & Control
FlexScan3D software gives youl full control over your 3D scanner. From tweaking every scanner setting to recalibrating your system, the software has every tool you need to optimize your scanner for every project.
Trusted Performance
FlexScan3D has been around for more than a decade with software releases every year. You're in good hands when it comes to software reliability with powerful features and a complete workflow.
Included with every scanner
Software plays an important role in a 3D scanner because it's the brains behind the entire system. You get a comprehensive set of 3D scanning and post-processing tools to create full digital 3D models.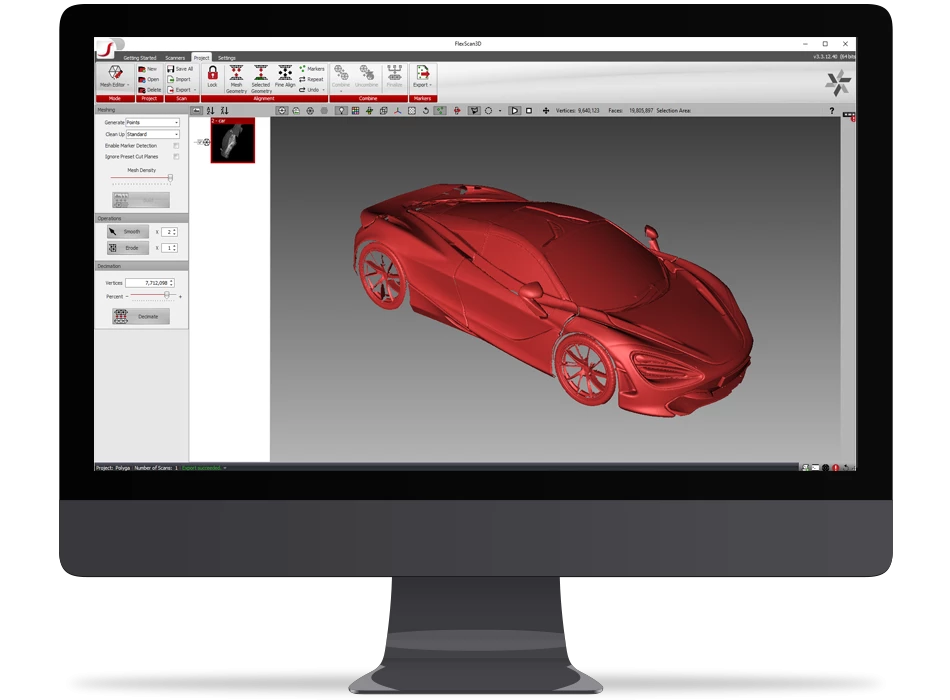 Robust 3D Scanning Workflow
FlexScan3D is our proprietary software that powers all of Polyga's professional scanners. It gives you all the tools you need to reproduce high-resolution, accurate 3D scans directly from real-world objects. It includes a rich set of powerful tools to exactly control multiple 3D scanners in an easy to use interface.
It has rich post-processing tools for aligning and merging the scans into a full digital 3D model. After scanning you can position, analyze, and process the data, FlexScan3D gives you all the tools needed to convert 3D scans to useful information.
Capture 3D scans
Clean up scan data using advanced post-processing capabilities
Merge 3D scans into a full digital 3D model
Deviation analysis provides mesh-to-mesh comparison to determine accuracy level and for benchmarking
Powerful Measurement Tools, mesh editing and hole filling