Polyga Carbon 3D Scanners
Flexible field of view for capturing objects
of various sizes from physical into digital form.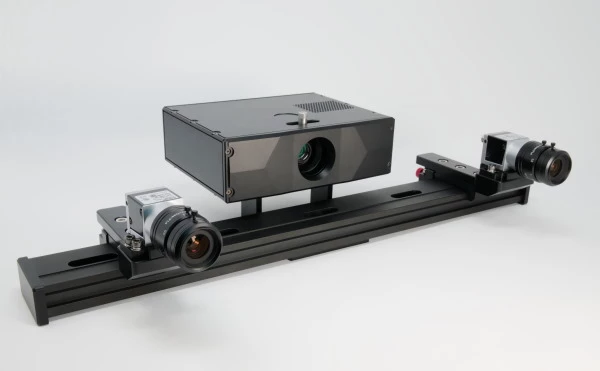 Flexibility At Your Command
What if you can have a professional 3D scanner that has the power to easily adapt to your scanning needs?
The Polyga Carbon is your answer. While other systems can be restrictive in its ability to only scan similar sized objects, the Polyga Carbon is different. What makes it special is its ability to scan objects of different shapes and sizes simply by changing the observable area (field of view or FOV). Get the versatility you need all in one system
Which Polyga Carbon Model Is Right For You?

The Polyga Carbon series of 3D scanners offer two models with flexible field of view.
Polyga Carbon
Flexible & Portable
The Latest Carbon Model, Redesigned for Speed. Engineered for Flexible Performance. Designed for Portability

Camera:
2 x 3 megapixel
Reference Objects:
Motorbike crankcase, large turbine
Accuracy:
225 mm FOV: 35 microns 600 mm FOV: 50 microns
Points:
3+ million
Point to Point Distance:
225 mm FOV: 0.101 mm 600 mm FOV: 0.362 mm
Scan Speed:
250 milliseconds
Field of View:
Flexible positions on mount: 225 mm, 600 mm diagonal
Contact Application Engineer
Polyga CarbonXL
Scan Large
This is our Classic Large FOV Scanner Design. A Wider Field of View and Brighter Projector Compared to the Original Model.

Camera:
2 x 5+ megapixel
Reference Objects:
Automotive body, cultural artifacts, human body
Accuracy:
25 – 70 microns
Points:
4.9 million
Point to Point Distance:
200 mm FOV: 0.052 mm 800 mm FOV: 0.26 mm
Scan Speed:
1.2 seconds
Field of View:
Flexible slider mount: 200 – 800 mm
Contact Application Engineer