Polyga Compact 3D Scanners
Plug and play systems that capture high resolution 3D scan in less than a second at sub-thousandth of an inch accuracy.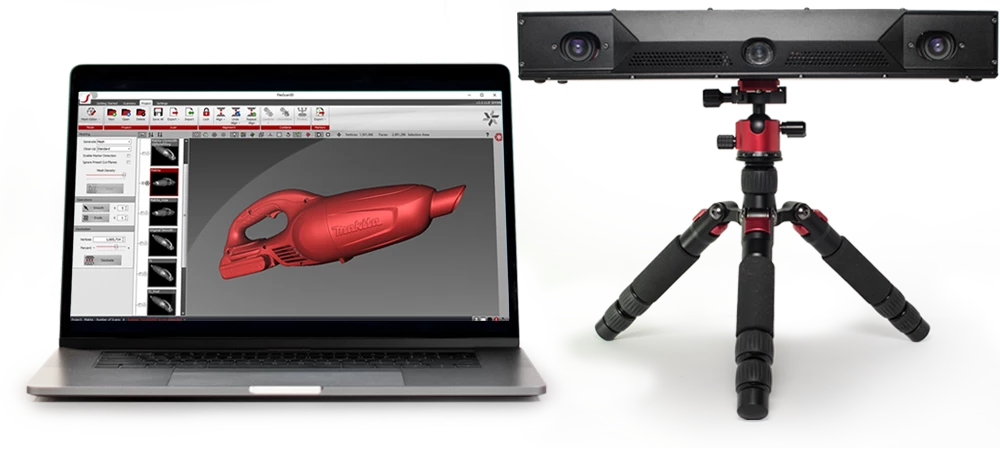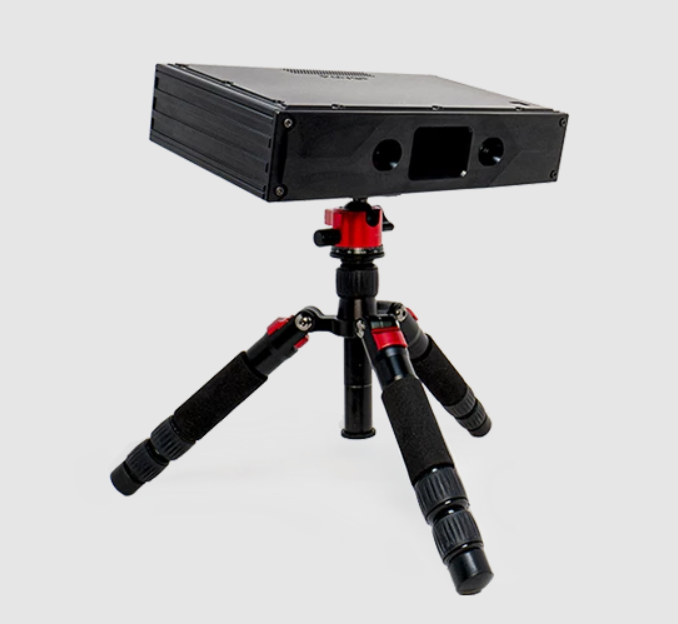 Versatile Across Applications
Convenient and easy to use, this professional 3D scanner is factory calibrated for accuracy to get you 3D scanning in no time.
Polyga Compact desktop 3D scanners are great for any companies, manufacturers, academic institutions, visual effect studios, and research labs that need accurate and reliable 3D scan data for visualization and measurement applications including:
Reverse engineering
Computer or robotic vision
Scientific measurement and documentation
Quality inspection
3D modeling
Rapid prototyping / 3D printing
Which Polyga Compact Model Is Right For You?
The Polyga Compact line offers a wide spectrum of 3D scanners for digitizing large to small objects into 3D models.
S1
Affordable
Capture Professional Quality Scans at an Affordable Price

Type:
Entry Level
Object Size:
5 to 30 cm (2″-12″)
Reference Objects:
Small mechanical parts, computer mice, dental molds
Camera:
2 megapixel (monochrome/color)
Accuracy:
35 microns
Points:
2 million
Scan Speed:
0.5 seconds
Field of View:
100 x 80 – 120 x 105 mm
Standoff:
200mm
Depth of Field:
70mm
Contact Application Engineer
S1 Wide
Adept
Capture Wider Professional Quality Scans at an Affordable Price

Type:
Everyday Objects
Object Size:
10 to 60 cm (4″-24″)
Reference Objects:
Mechanical parts, cups, hands / faces
Camera:
2 megapixel (monochrome/color)
Accuracy:
40 microns
Points:
2 million
Scan Speed:
1.35 seconds
Field of View:
155 x 135 – 245 x 210 mm
Standoff:
400mm
Depth of Field:
200mm
Contact Application Engineer
L6
Scan Large Objects
Scan Medium to Large Parts in High Resolution and Accuracy

Type:
Large field of view
Object Size:
20 cm to 1 m (8″-60″)
Reference Objects:
Human body, faces, automotive parts
Camera:
3 megapixel (monochrome/color)
Accuracy:
Up to 80 microns
Points:
3 million
Scan Speed:
1200 ms
Field of View:
265 x 225 – 375 x 345 mm
Standoff:
680mm
Depth of Field:
300mm
Contact Application Engineer
C504
Industrial
Macro 3D Scanner for Scanning Extremely Small Parts

Type:
Macro scanner
Object Size:
0.5 to 3 cm (0.2″-1″)
Reference Objects:
Drill bits, screws, coins, rice, seeds
Camera:
5 megapixel (monochrome)
Accuracy:
Up to 6 microns
Points:
5 million
Scan Speed:
166 ms
Field of View:
13.2 x 12.1 – 15 x 13 mm
Standoff:
51.5 mm
Depth of Field:
8 mm
Contact Application Engineer
C506
Industrial
Scan Small Parts in High Resolution and Accuracy

Type:
Scan Small Parts
Object Size:
3 to 10 cm (1″-4″)
Reference Objects:
Small turbine blades, PCB boards
Camera:
5 megapixel (monochrome)
Accuracy:
Up to 12 microns
Points:
5 million
Scan Speed:
333 ms
Field of View:
45 x 27 – 45 x 30 mm
Standoff:
87 mm
Depth of Field:
25 mm
Contact Application Engineer
C210
Industrial
3D Scanning of Objects about the Size of a Shoebox

Type:
Medium-Sized Parts
Object Size:
5 to 30cm (2″-12″)
Reference Objects:
Mechanical parts, figurines, shoes
Camera:
2 megapixel (monochrome)
Accuracy:
Up to 35 microns
Points:
2 million
Scan Speed:
250 ms
Field of View:
98 x 71 – 154 x 100 mm
Standoff:
164 mm
Depth of Field:
110 mm
Contact Application Engineer