Polyga H3 3D SCanners
The Polyga H3 is simply an all-round professional handheld 3D scanner that's easy to use, portable, and high-accuracy—all at an affordable price.
Product Description
Type:Professional handheld 3D scanner
Dimension (mm):280 x 200 x 60
Cameras (frames per second):2 x 700 FPS, monochrome or color option
Software:Flexscan3Dfor 3D capturing and post-processing
Technology:Structured-light, proprietary multi-imaging pattern for 3D capture
Modes (2-in-1):Handheld mode, stationary mode (mounted on a tripod)
Technical Specifications
Field of view (mm): 300 x 180 to 500 x 310
Point-to-point distance (mm): 5 or better
Accuracy: Up to 80 microns (0.08 mm)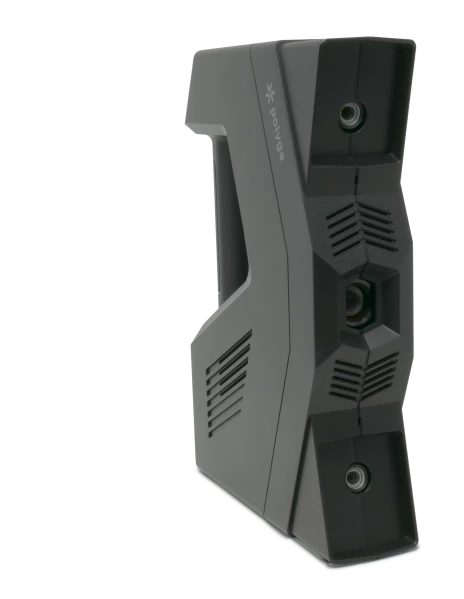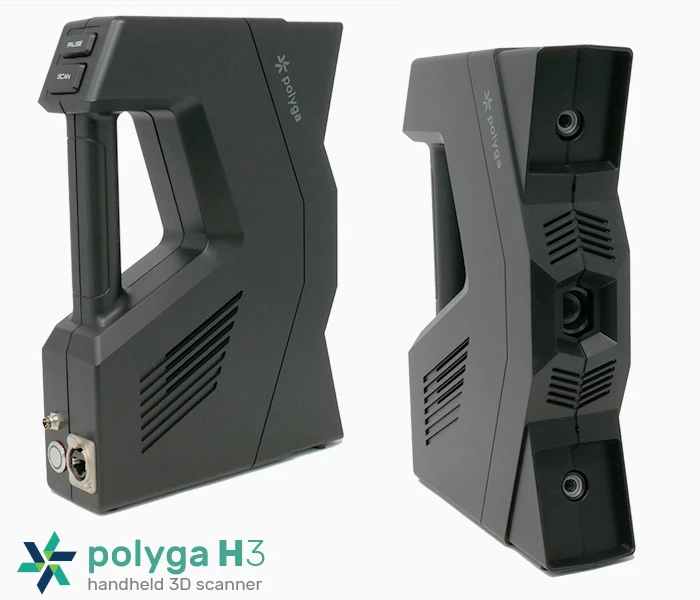 best in class
Finally, a handheld 3D scanner that delivers high-quality scans comparable to what you can get from stationary 3D scanners.
Now it's even easier to digitize objects or parts with Polyga's H3 professional handheld 3D scanner. Leveraging the technology and experience in developing our stationary 3D scanning systems that's more than 10 years in the making, the H3 produces one of the highest accuracy in a single-shot scan for a handheld system in its class.
Get the best value in a professional handheld 3D scanner with the quality and price you can't find anywhere else.