QUICKSURFACE Reverse Engineering Software
Affordable standalone Scan to CAD software. Its simple yet powerful tools make it easy to convert any 3D scan meshes into parametric or surface CAD models.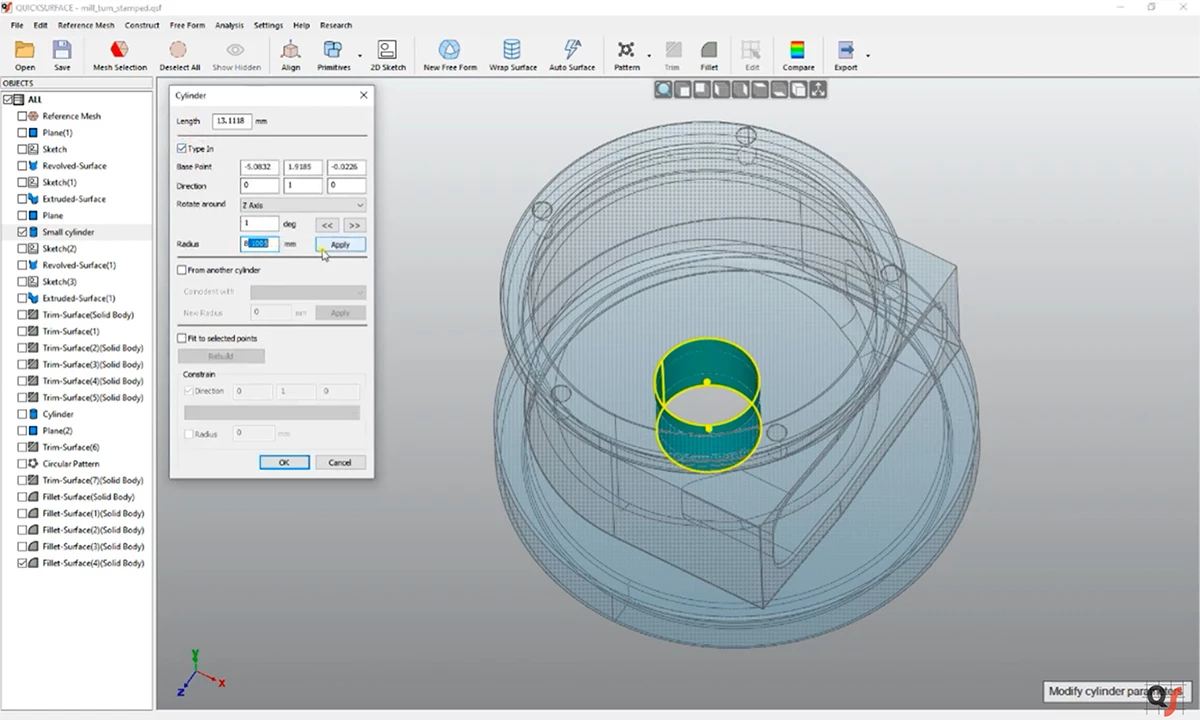 Import
Once you scanned your object using a 3D scanner, export the file from your scanning software and load it into QUICKSURFACE. It's great at working with large meshes with no issues. Compatible files for importing:
Conversion
QUICKSURFACE transforms scan data to CAD by giving you tools to:
Sketch 2D cross sections, extruded, and revolved surfaces for

parametric modeling
Create

freeform surfaces

manually with complete control, or fully automated with Autosurfacing
Export
Once you are done, export as:
Industry standard STEP or IGES file to use in other CAD program, or
Transfer directly the full parametric tree into SOLIDWORKS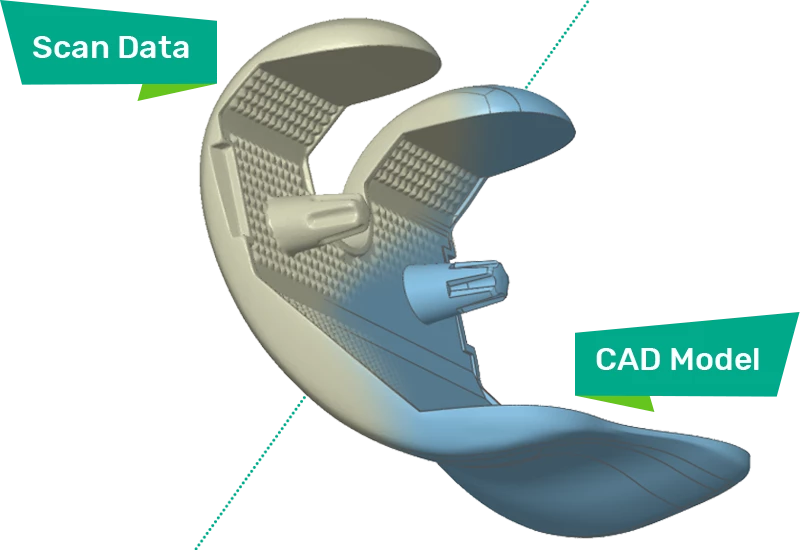 Ultimate Scan to CAD Solution For Your 3D Scanner
QUICKSURFACE is an all-in-one solution that gives you complete access to extract information from 3D scanner data as a reference to create usable CAD models with ease. Using the software's real-time deviation analyzer, it keeps track of how far your CAD model deviates from the scan data. As a result, you have full control as to how your final results will turn out with great accuracy, at any given time.