SEE WHAT'S GOING ON AT ALL TIMES
Video surveillance for your business
Need an eye kept on your office? Need to protect a warehouse from theft?
We offer surveillance camera solutions that scale to your business, and with your business. Whether you need a camera at every door of a giant warehouse, or just an eye on your main office space, we have got you covered. Experience peace of mind knowing that your valuable property is being watched at all times.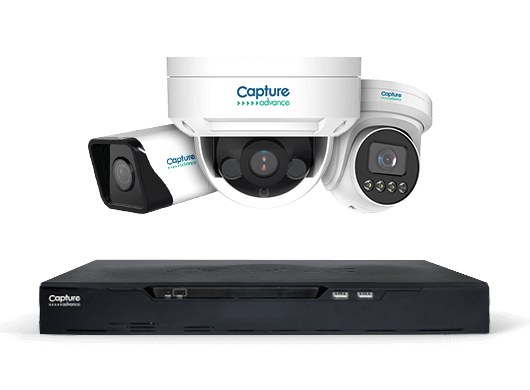 ADAPTIBILITY AND FLEXIBILITY
The right camera for the right job
We have a huge variety of camera styles to meet your particular needs, from weatherproof outdoor cameras for exterior surveillance, to dome cameras for indoor coverage. We can also provide low-light and specialty cameras for unique applications.