XTract3D Add-in For SOLIDWORKS
Reverse engineering plug-in that works natively inside SOLIDWORKS.
Import 3D scanner data and use it as a reference for building CAD models (SCAN-to-CAD).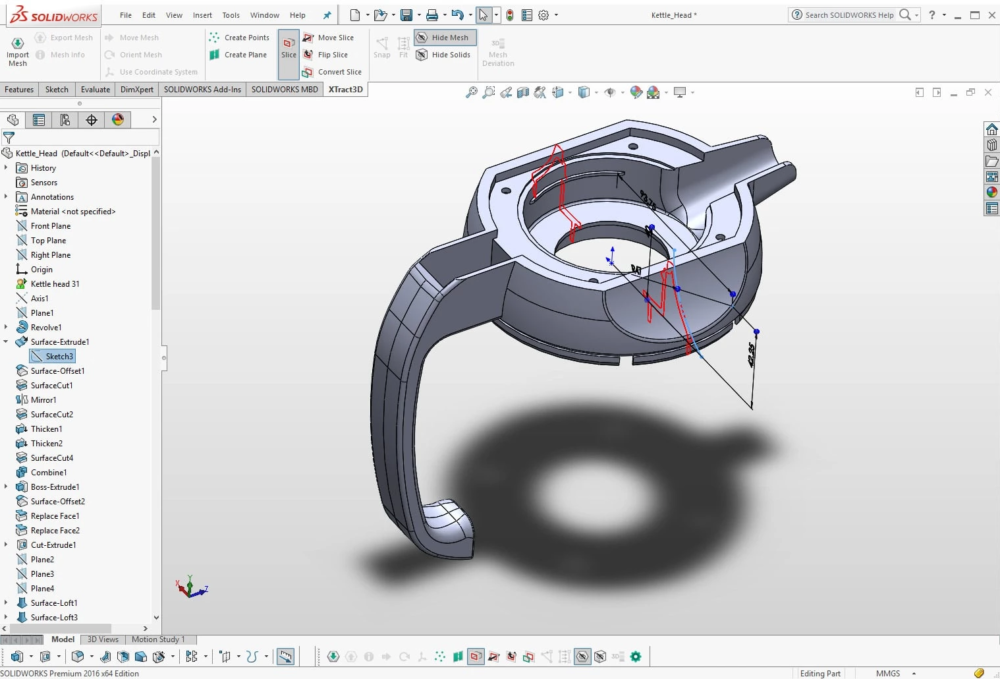 Work smarter, not harder
Use existing knowledge to your advantage instead of reinventing the wheel. Use scan data of existing parts as a reference for product design. It saves R&D cost and shortens the design cycle.
Simple tools for sketching
XTract3D gives you a basic toolset to solve a wide range of reverse engineering applications—from basic to complex parts, and prismatic to organic surfaces. Build a solid CAD foundation that makes everything happening downstream stable.
High Resolution Scan Data
Xtract3D gives SOLIDWORKS the ability to import large 3D scan meshes and point clouds. It allows users to easily work with large datasets created by 3D scanners. Import meshes that are hundreds of megabytes in size and gigabyte-sized point clouds.
Back to Basics
We all know building parametric CAD models can be a complicated process, but it doesn't have to be this way. XTract3D gives you access to powerful slicing, fitting, and snapping tools for reverse engineering directly inside SOLIDWORKS. Trace right on top of 2D cross sections of 3D scan data to create parametric CAD models with ease.