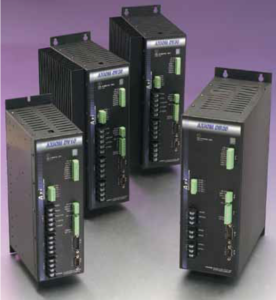 Last week we repaired a unit on a legacy machine. In order to do so we had to create a virtual computer so that the Tolomatic software would run.
Once we built the virtual machine and backdated the software, we were then able to load the program onto the drive.
The manual for the outdated Tolomatic system is attached here.
Here is what these Tolomatic drives are used for:
Use of Axiom Servo Drives Axiom servo drives are intended to be used as amplifiers driving brush or brushless motors, depending on model of drive. They are intended to be part of a controlled system and not to operate as stand alone motor drives. Installation and operating instructions for all of the system components must be observed. Unless otherwise specified, Axiom servo drives are intended for use in a normal industrial environment. Installation is to be in a suitable electrical cabinet capable of protecting the drive from exposure to excessive moisture, corrosive agents or excessive ambient temperatures. Installation of this drive must only be attempted by skilled personnel and with adherence to the installation instructions in this manual. This drive does not contain any user serviceable components. Should repair or replacement of a drive become necessary, please contact the place of purchase for instructions.